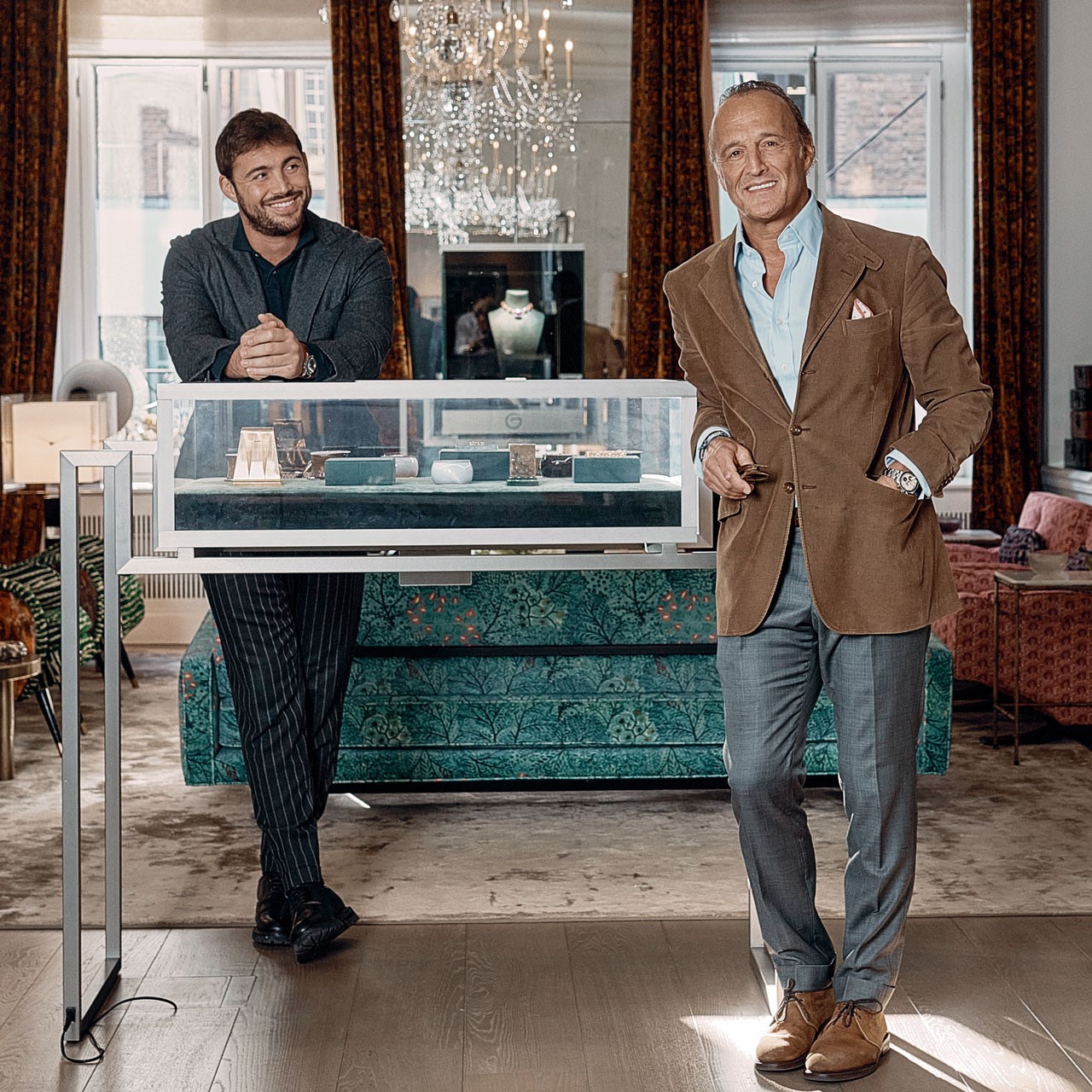 Known to collectors and aficionados, the jewellery House Glenn Spiro headed by master Jeweller Glenn and his son Joe, has become one of the most renown private jewellery houses in the world. The jewellery House was established in 2014 after Glenn's sought-after career working with many of the major Jewellery Maisons.
In their appointment-only London atelier, the former studio of fashion designer Sir Norman Hartnell, G combine exquisitely detailed settings with an eyewatering selection of unique stones. A couture piece of theirs can be years in the making and their technical mastery has gained a cult following of collectors.
Glenn Spiro is renowned as having an unconventional approach to the Haute Joaillerie world, but it's the risks they take in a realm dominated by old luxury marques and multigenerational businesses, that truly set them apart. The house has a non-conformist attitude to precious gemstones – they attempt the impossible and dream up imaginative designs that have never been done before. The gems are the elusive varieties that jewellers dream about, sometimes for decades, until that sought-after stone with a spellbinding hue, intensity, uniformity of colour and inner sparkle finally surfaces.
The resulting jewellery turns heads for all the right reasons, commanding attention for their originality and confidence that they embody.
"We don't make what people want; we make what we love – and if they love it, then great," Glenn says. "If not, we'll keep it in the safe until the right person walks through the door."